Some Words from Master Changs Pupils
SANGROK World Taekwondo Academy Family


---
Master Henrik S. Hunstad
The SANGROK gym has become like a second home for me. I'm very privileged to have experienced the training and the spirit of SANGROK. The way Master Chang has taught me, has given me an opportunity to learn high quality Taekwondo. SANGROK represent not only taekwondo to me, but also the best part of Korean culture. I feel honored to call Master Chang my master and friend. Anyone that wants to experience Korean culture at it's best and wishes to train the best Taekwondo, should visit the SANGROK World Taekwondo Academy. The way of Master Chang's taekwondo teaching is a blend of traditional taekwondo and Olympic taekwondo. If you are a beginner, an instructor, competitioner etc, SANGROK gym and Master Chang has something to teach everyone.
Sincerely,

Master Henrik S. Hunstad,
International Master Instructor, 5th dan
Director of SANGROK Norway.
- If you'd like to read more from students who have trained at SANGROK,
please click on the messages below -
---

| | |
| --- | --- |
| Matt Pasquinilli | (2007-07-17 04:50:33, Hit : 6453, Vote : 1000) |

http://www.aacdayton.com
IMG_3536.jpg (83.1 KB), Download : 92
IMG_4061.jpg (98.9 KB), Download : 89
Training At Sangrok Gym in July, 2007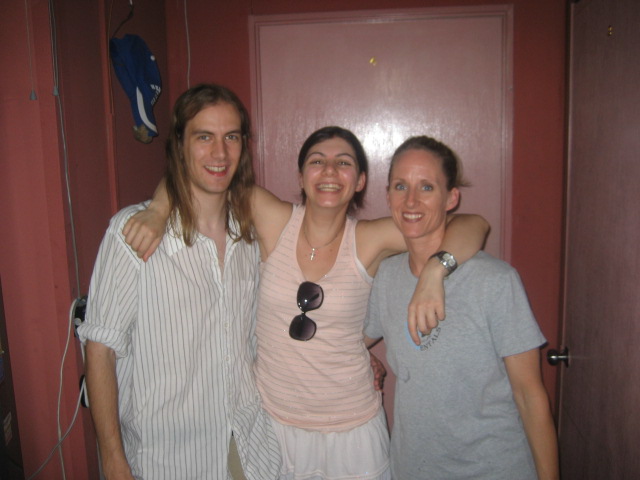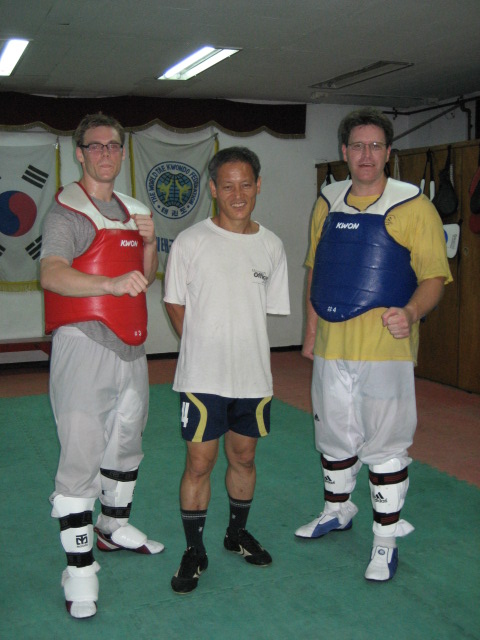 I traveled to Sangrok Gym with two of my students this summer for some Taekwondo training with Master Chang at Sangrok Gym and we all had a great time. The training was very new and exciting and challenging in a unique way. I have studied Taekwondo for a very long time and I was impressed to see some new information taught in a very patient and passionate way by Master Chang. The pace of class was envigorating and Master Chang's technique is very powerful in its simplicity but requires a lot of practice to employ. There is often an indoor soccer game after class, and Master Chang's friends visit often and are good company.

It was very easy for us to travel from Sangrok Gym to the subway or bus stop and then go and see so many great places in Seoul. Tickets on the train or bus are very cheap and even getting a taxi does not cost very much. Master Chang and his students were able to give us easy to follow directions before we headed out and the people we met on the street were always helpful when we got lost. Seoul is full of amazing places and buzzing with energy. If you get a chance to train at Sangrok Gym, also make sure that you get out during the day to see the city.

Thank you Master Chang and Adam and Michelle for giving us the chance to learn and grow in Taekwondo and to experience "The Sangrok Way."


| | |
| --- | --- |
| | |