Some Words from Master Changs Pupils
SANGROK World Taekwondo Academy Family


---
Master Henrik S. Hunstad
The SANGROK gym has become like a second home for me. I'm very privileged to have experienced the training and the spirit of SANGROK. The way Master Chang has taught me, has given me an opportunity to learn high quality Taekwondo. SANGROK represent not only taekwondo to me, but also the best part of Korean culture. I feel honored to call Master Chang my master and friend. Anyone that wants to experience Korean culture at it's best and wishes to train the best Taekwondo, should visit the SANGROK World Taekwondo Academy. The way of Master Chang's taekwondo teaching is a blend of traditional taekwondo and Olympic taekwondo. If you are a beginner, an instructor, competitioner etc, SANGROK gym and Master Chang has something to teach everyone.
Sincerely,

Master Henrik S. Hunstad,
International Master Instructor, 5th dan
Director of SANGROK Norway.
- If you'd like to read more from students who have trained at SANGROK,
please click on the messages below -
---

| | |
| --- | --- |
| Matt Pasquinilli | (2008-04-10 10:37:30, Hit : 3393, Vote : 420) |

http://www.aacdayton.com
mt_washington_1.jpg (134.1 KB), Download : 45
mt_washington_2.jpg (27.2 KB), Download : 46
Taekwondo Training a Foundation For Success in Mountaineering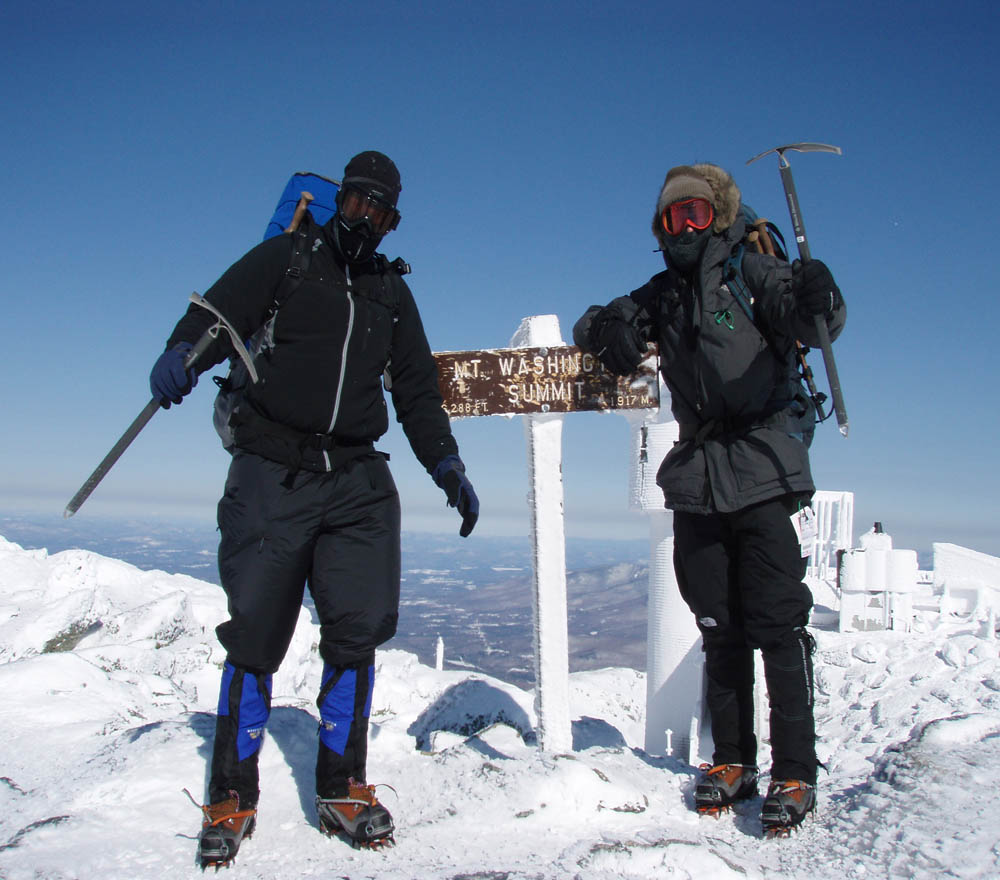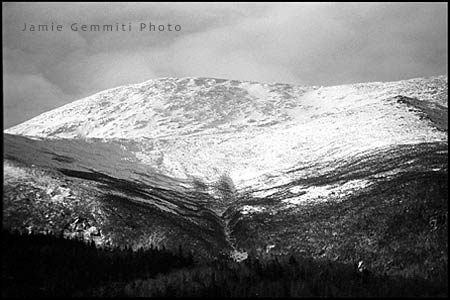 In March I had a great opportunity to apply some of the mental benefits of my Taekwondo training to help me reach a difficult goal. In preparation for climbing Mount Rainier this summer, I signed up to climb Mt. Washington in New Hampshire, USA, on one of the coldest and windiest weekends in recent history. The snow was as much as nine feet deep, and the winds gusting to over 150 miles per hour and blowing at a sustained 70 miles per hour. The climb was long, very exhausting, and extremely cold toward the end. Only two of us made it to the top with our two guides, and the view and experience was very much worth the effort. Had it not been for many years of the breathing and self-awareness training that are inherent in Taekwondo, I would not have made it up the mountain.

In addition to a racing heart and cramping legs, anxiety was a constant companion on the climb. I had a constant mild but very real fear of sliding down rock and ice for hundreds or thousands of feet and bouncing off the side of the mountain into one of the deep ravines to be impaled on a tree or buried under an avalanche of snow. My heart would start to pound even stronger and my breathing would become more shallow, stars would appear for a moment in my eyes and I would feel a panic starting to rise. Then my breathing would kick in. Deep and slow breaths and a sense of calm and focus would return. This happened over and over from about 3,000 feet to the summit, three miles and over 3,000 feet later. After a while, I began to enjoy the climb, and by the time I was done, I had a renewed belief in the power of Taekwondo to condition a person to handle all challenges, big or small, that life will throw at us.

| | |
| --- | --- |
| | |